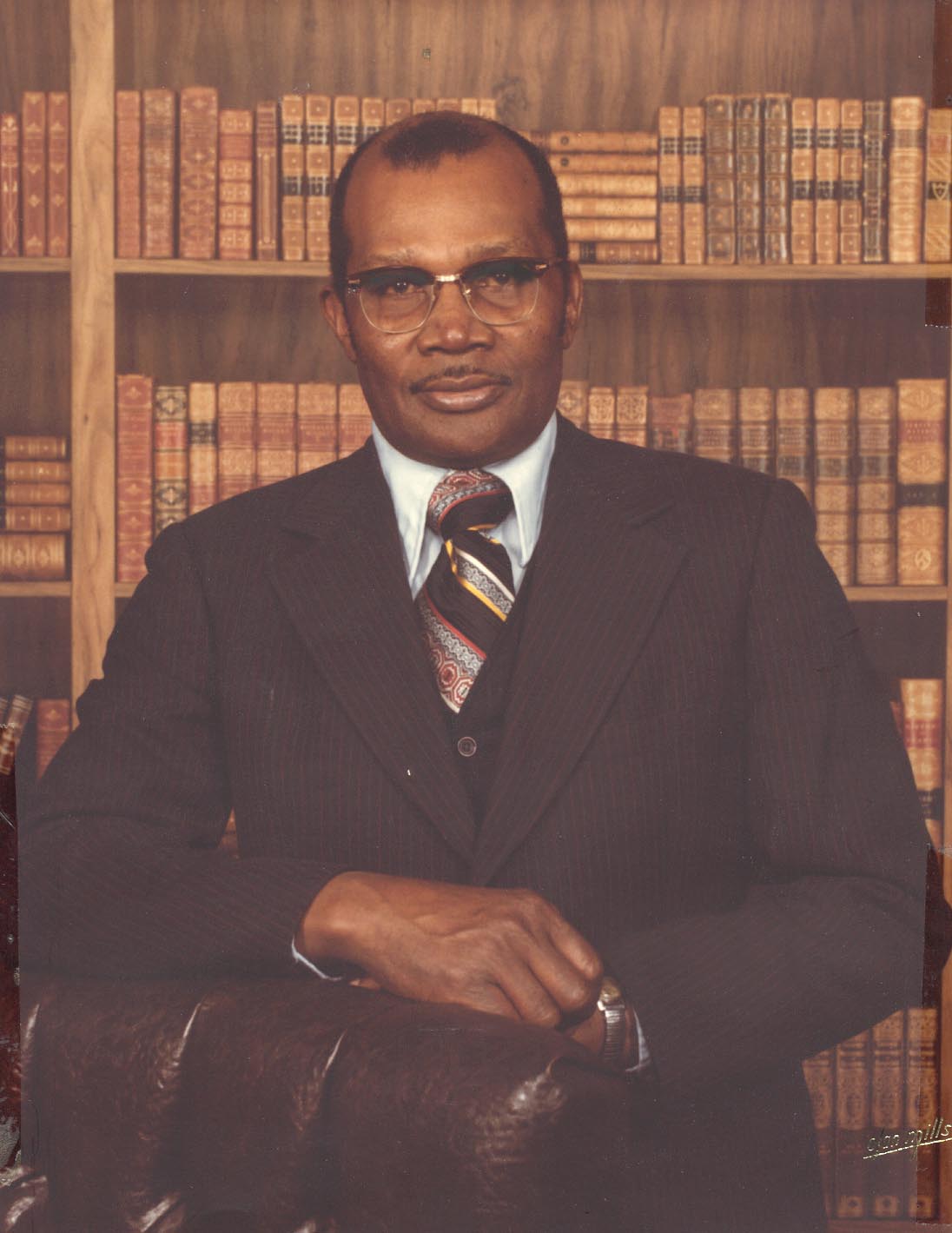 Only God knows the number of lives that have been touched and impacted by Frank Watts. He had the rare ability to bring out the best in other people and to make people of all ages realize their self worth and their value to God. Frank A. Watts was born on December 2, 1915 to Joseph Cottrell and Annie Estella Watts in Homer, Louisiana. He was the eldest of nine children.

Frank became a Christian before he joined the army in 1940, he earned the rank of sergeant and was honorably discharged in 1945 as a World War II veteran. His preaching career began in 1948, and he served several congregations in the Central Oklahoma area. In September 1969, Frank and wife Hazel moved to Nashville to become directors of the Lindsley Avenue Youth Hobby Shop. They loved their ministry at the Youth Hobby Shop, where they were able to maximize their missional efforts in the Nashville area and enhance themselves and others spiritually. Though they retired in August 1985, the fruits of their loving endeavors at the Hobby Shop continue in its programs and in the young lives they helped nurture.

The move to Nashville also brought Frank Watts to Green Street Church of Christ. Many lasting relationships and a multitude of good works sprang from his ministry there. After a fire destroyed the Green Street building, the membership was invited to merge with South Hill Church of Christ and the two became one congregation at Hart Street. Frank became an integral part of the congregation, proudly and efficiently combining his responsibilities at the Youth Hobby Shop with the care and nurture required of him as minister of that congregation. The Bible classes he taught, the basketball teams he coached, the friends and new Christians he developed, the programs and ministries he supported wove an intricate pattern of love and care into the fabric and life of the congregation and the Hobby Shop ministry.

Frank indicated to Hazel on several occasions that in Nashville "We have been exposed to the cream of the crop." He was happy and fulfilled with his life and his family. In his last few months, in spite of failing health and eyesight, he continued to be an inspiration to all who knew him.

Another part of his life in Nashville was his service as an instructor at the Great Commission School. He taught there several years. He was also one of three minister who preached on WVOL's Sunday Bible study program.

Frank Watts received many awards and plaques honoring his service to youths and the Christian community of Nashville. He was a very versatile man - comfortable on a basketball court or in a pulpit, in a bowling alley or on a radio talk show.

The funeral for Frank Watts attests to his influence. In attendance were people of all races and of all ages who spoke graciously of the impact that Frank had on their lives. The life of Brother Frank Watts was a bright and shining light, and his efforts will not be forgotten.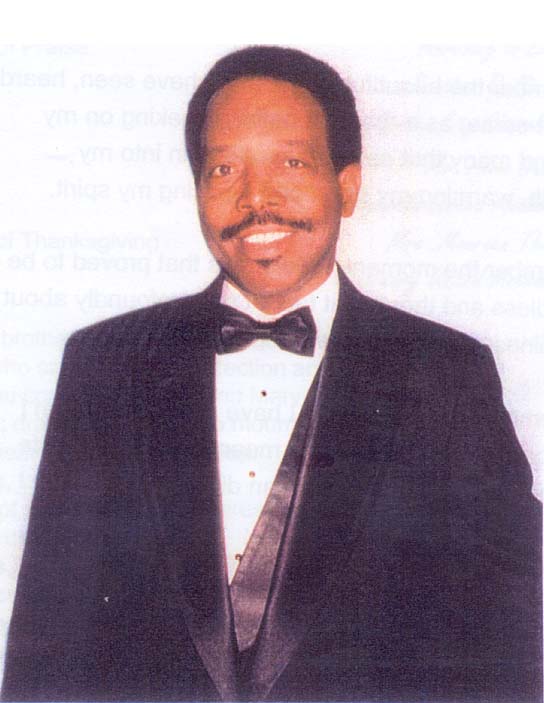 Royce Reece Watts was born December 15, 1937 in Wewoka, Oklahoma, minutes after twin sister, Joyce. He grew up a preacher's kid, a mixture of kindness and mischief, spiritual depth and laughter. As a teenager, he worked and played hard, loved sports, driving, and good singing; when he could get away with it, he hung out under the street lights singing poplar music. Later his velvety voice graced hymns, gospel, jazz, and doo-wop songs; you should have heard him work the bass an "In the Still of the Night."
During high school, basketball and church were a big part of his world and he enjoyed both. Once Royce told a story of how he and Joyce, faced with the choice of going to Bible class or playing in the All State Basketball games, went against their parents' choice for where they should be on a Wednesday night. The bus ride home that night was celebrative and scary, but the reception at home wasn't as bad as they thought. After all, the boy's and girl's teams won the championship!
When he finished Napier High School, in Ada, OK, like many other realtives, he went to California, staying with his brother Leonard in Los Angeles. He worked there a while and decided toenlist ithe armed services, doing a short stint in teh U.S. Army. Later he joined the United States Navy. He toured many countries during his 26-year naval career. For much of his military time, her served as a senior chief gunner's mate, yet throughout that time his focus was helping people live peacefully by addressing tolerance issues. He served as a minority affairs officer, a naval career counselor, and an affirmative action officer. During and after his military service, he completed educational requirements and conducted racial awareness seminars. He served as a counselor for vetrans, spouses of deceased vetrans and their dependents.
During his last decade, health issues became a tremendous challenge; however, a challenge he met valiantly. He eloquently encouraged families and groups to communicate with each other about health issues, and emphasized cancer awareness. When it comes to health, Royce left a legacy of the fighting spirit and a nononsense regimen of knowing and listening to your body.
Day after day, most of his encounters were with individuals in hospital waiting rooms or doctor's offices. He taught lessons on how to be independent, and to take charge of one's medical life.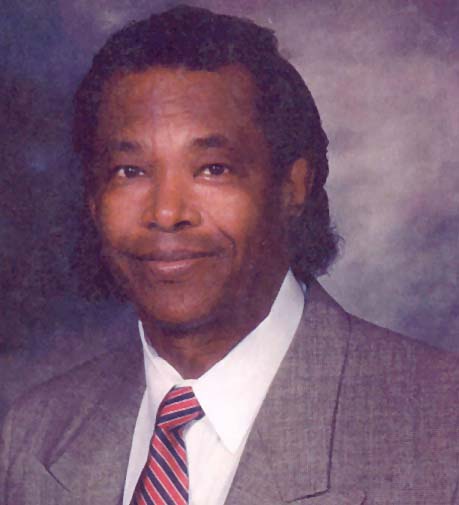 Leonardo Watts was born in Wagoner, Oklahoma on December 5, 1934 to Frank and Hazel Watts. He moved to Los Angeles from Oklahoma to find work as most of his relatives had done. Always devoted to music, he took voice lessons, and from that developed a career as a concert vocalist. He sang in seven languages and performed a number of concerts abroad, Paris France, Rome Italy, Naples Italy, and Leg Horn Italy as well as in Los Angeles. He sang gospel, spirituals, classical and secular songs. In 1961, he recorded an album of spirituals, "On Ma' Journey," with the Figueroa Church of Christ Chorus.

He received his early education in Ada and Wewoka, Oklahoma. Beginning in the ninth grade and throughout junior high and senior high, he stood toe to toe with many teachers, even making corrections when necessary and teaching many classes. He was also the valedictorian of his high school class. He later earned two Masters degrees in Music and Real Estate. He worked for Los Angeles County and the State of California. He also worked as a loan officer and bank financier.

Leonardo became a Christian at a young age and learned by growing up in a minister's home to be of service wherever he was needed. He served as a song director for many congregations and at various church meetings in Oklahoma, Texas, and California. He was an encouragement to many who pursued music. He never turned down an opportunity to serve others with his talents.

Over the years, he worshipped with several congregations in the Los Angeles area; Figueroa, West Adams, Inglewood, Vermont, and Eagle Rock. After moving to Bakersfield, he developed a close relationship with members of the Rosedale Church of Christ who loved and respected him as he served the Lord by leading singing, teaching classes and occasionally speaking.

Leonardo wore many hats in life: a loving father and provider, a steadfast brother and son; a doting grandfather; a generous and supportive uncle; a faithful friend. He was an excellent role model, gracious and funny. He vigorously encouraged intellectual and academic pursuits within the family and he was dedicated to the church.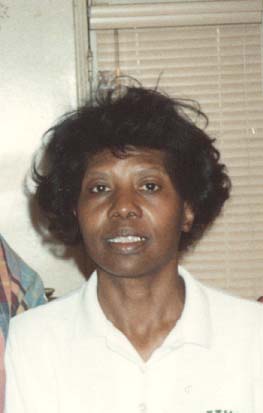 Joyce Mae Lillian Watts grew up in Oklahoma and lived the life of a generous, sweet, selfless girl who adored her family. Born December 15, 1937 to Frank and Hazel Watts, Joyce enjoyed sports, 4-H Club activities and singing. She took honoring mother and father to another level giving her siblings a beautiful, but hard act to follow. She watched over her brothers, especially her twin, Royce; encouraged and nurtured her sisters and adored all her relatives, especially aunts and grandmothers; and gave special attention to almost everyone God placed in her path.

By the time she graduated from Napier High School in Ada, Oklahoma, she had become a Christian, participated in a state basketball championship, experienced the death of a classmate, and spent time reminding Royce that she was the oldest and knew more than he. She also helped raise her two baby sisters. Christian values and parenting skills had become a big part of her personality.

She moved to Los Angeles after high school, joining her brother Leonard where she soon got a job. Her plan was to work in Los Angeles for four or five years and then return to Oklahoma. In the early 60's, at a worship service at Figueroa Church of Christ, she met Lawrence George Washington. They fell in love and were married in 1962, beginning their long life together. Soon Joyce and Larry experienced a disappointment many soon-to-be-parents fear: their first child, baby Angeline lived only a few hours. That was a new emptiness for Joyce, however, a short time later a son, Lawrence Jr. enhanced their family; and then Joyce did what, at that time was unusual for a twin: she gave birth to twins, Zina and Denise.

One of the greatest blessings from God is the gift of an honorable, devoted, faithful friend. Joyce was that to many in a quiet way. She shunned attention and notarity, living out the biblical lesson of serving without the right hand knowing what the left hand is doing. She confidently demonstrated the first three verses of Philippians 2. She placed others above herself, offering praise, compliments, encouragement, and help to people who needed it. Hours and hours of her week and weekends were spent visiting the sick, bringing food and comfort, evangelizing through door-knocking and supporting church events and activities. Obeying Gods words enriched her life and God blessed her with a loving family and good health.

Spirituality was important to her and that permeated her work as a clerk at 36th Street and 61st Street elementary schools. As she told stories about the children there, one could see they were special.

Joyce loved the church and was especially close to members there. Her church families include the Figueroa, West Adams, Inglewood, and Vermont Avenue congregations.

She adored her parents and bestowed many gifts on them. She was always thinking of others, rather than herself. When her father, Frank Watts became seriously ill, she immediately flew to Nashville to attend to him. Even while facing her own medical setbacks, she nurtured her brother Leonardo, who died only eight months previsouly after a long illness.

One of Joyce's legacies is showing us how to live peacefully and generously in this world. Her love was genuine, constant and oh, so sweet. Although we don't have her here, it's comforting to know that among the angels watching over us is the gentle, giving spirit of Joyce Washington.